News
Aura CDT partners nominated for World Sustainability Award
5 July 2023
Academic and industry partners in the Aura Centre for Doctoral Training are celebrating the shortlisting of their UKRI-funded 'Prosperity Partnership in Offshore Wind' in the External Partnership category of the World Sustainability Awards.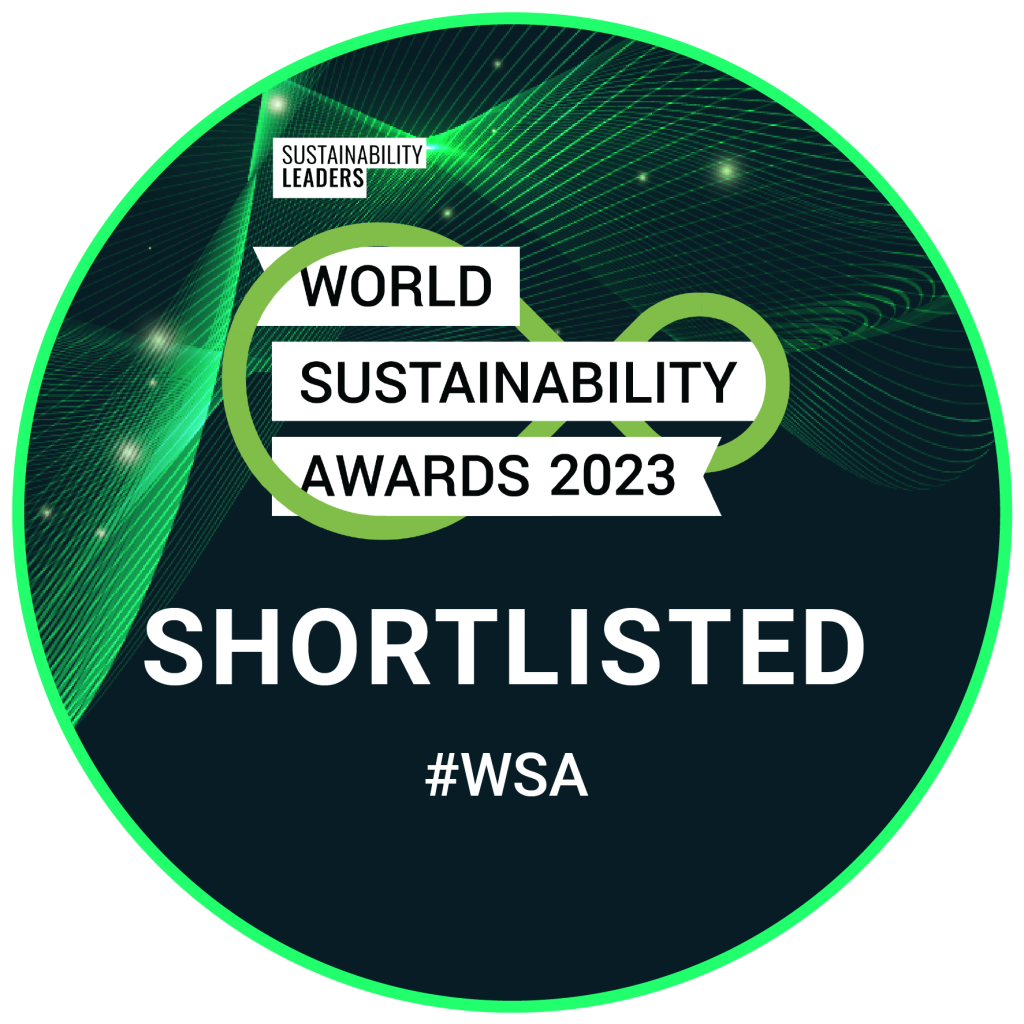 The £7.7 million partnership between the Universities of Durham, Hull and Sheffield and two global energy companies, Siemens Gamesa Renewable Energy and Ørsted, is contributing significantly to making the production of offshore wind energy more economical and sustainable through innovation in advanced technologies. The collaboration grew out of Aura – a consortium of industry and academia led by the University of Hull in order to accelerate innovation in offshore wind and low carbon energy.
The collaboration includes several projects at each partner university; each developed ways to make wind turbines more reliable, efficient, lighter and cheaper. These vital improvements to offshore wind turbines, could help them generate more renewable energy, reduce the levelised cost of energy production and reduce the UK's reliance on fossil fuels.
The project lead for the University of Hull is Professor James Gilbert, who is also Deputy Director of the Aura Centre for Doctoral Training and the Industry-lead for Aura. His School of Engineering research team developed methods to monitor the manufacture of wind turbine blades to improve quality and reduce waste.
The Prosperity Partnership team at the University of Durham's Energy Institute developed a range of methods to monitor the health and sustainability of wind turbines. These include monitoring the health of turbine bearings by measuring the condition of their lubricating oil, developing new methods for predicting the impact of rain erosion on turbine blades and new image analysis techniques for structural health monitoring by inspection using drones.
Aura CDT lead at the University of Sheffield, Prof Nikolaos Dervilis, was part of a team in Sheffield's Department of Mechanical Engineering, that created ways to monitor the health of components in wind turbines to help energy companies better predict issues and faults.
Professor Dervilis, said: "The new technologies that we have developed use a combination of data and physics to allow us to monitor the performance of whole wind farms as well as individual components on each turbine, such as the blades and the mechanics."
The Prosperity Partnership ran from 2017 through to 2023, creating 80 engagement activities, producing over 150 publications and filing 20 patent applications. The project's research and collaborations have already led to substantial funding awards being distributed to the partners in order to develop offshore wind sustainability still further. The total value of the awards is in excess of £18m, including the £5.5m secured for the Aura CDT.
The World Sustainability Awards were established by the Sustainable Leaders network to celebrate the change-makers working hard to progress environmental and social sustainability. The winners across 13 categories, including best External Partnership, will be announced to the sustainability community gathered at the Amsterdam awards ceremony on 19 October 2023.
Further information about the Prosperity Partnership may be found on the project website