News
Aura CDT student wins best presentation at international conference
30 October 2023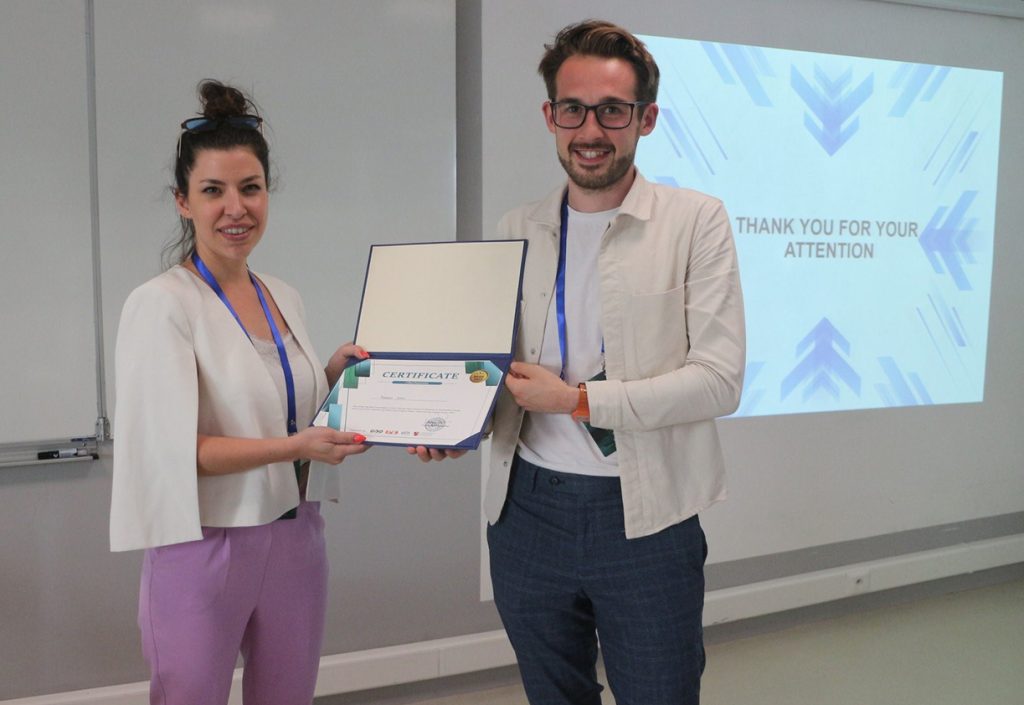 Aura CDT PhD student Eamonn Tuton recently attended the Renewable Energy & Environmental Engineering (REEE) Conference 2023 in Brest, France, where he won an award for best presentation for a novel Digital Twin for wind speed and wind turbine power generation prediction. Eamonn is in currently his second year of his PhD research into the use of Digital Twin technology for wind turbine operations and maintenance at the University of Hull.
Eamonn said: "It was amazing to see the breadth of renewables and environmental-related research going on and talk to fellow researchers from around the world about my work. I was also able to gain advice on my research, insights into how to excel in academia and beyond, as well as contacts from a global network of PhD, post-doc, and senior researchers."
Eamonn's research focus is on developing a digital twin focusing on the logistics of operations and maintenance for offshore wind farms. Operations and maintenance represents a high proportion of the costs of offshore wind energy generation. Crew transfers are by boat or helicopter, both of which may be affected by poor weather conditions. Eamonn's research could improve the planning of maintenance activities by giving additional insight into component operations and anticipated future life, increasing lifespan and reducing necessary crew transfers thereby reducing running costs with onward benefits to the consumer.
For more information about Eamonn's research visit his Aura CDT profile.