News
Home >
News >
Aura Student Invited to Showcase Ecological Roles in the Offshore Wind Sector at STEMFest Net Zero >
Aura Student Invited to Showcase Ecological Roles in the Offshore Wind Sector at STEMFest Net Zero
3 August 2022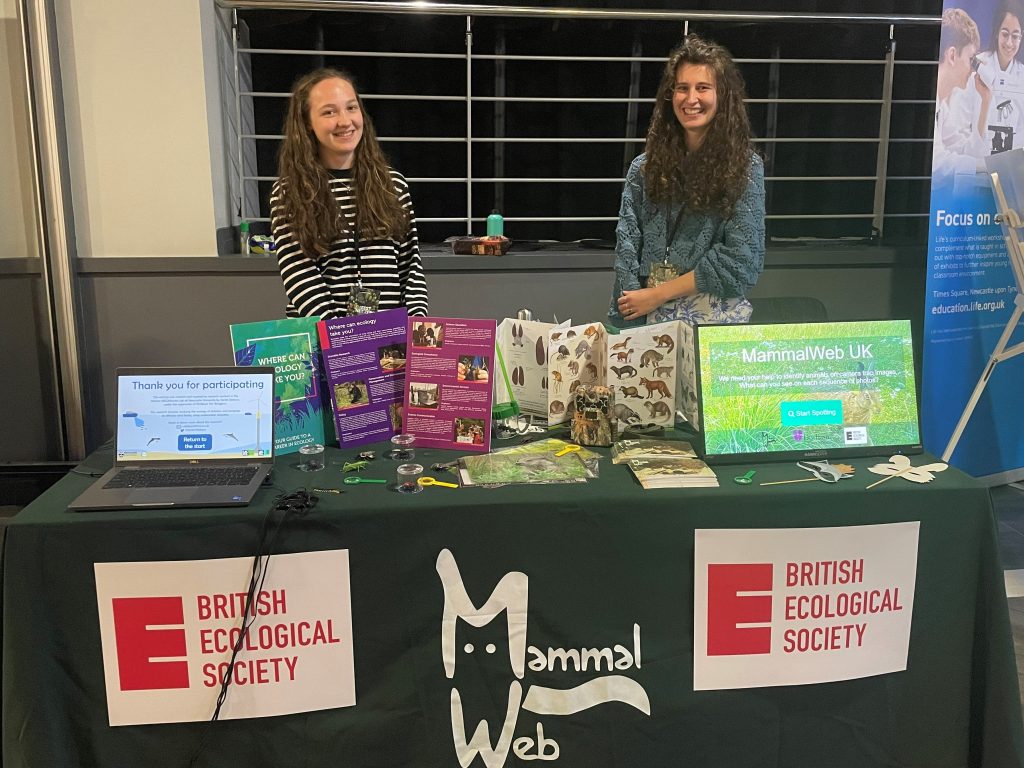 Aura CDT student Sarah Dickson was recently invited to showcase ecological careers in the offshore wind industry alongside the British Ecological Society (BES) at STEMFest Net Zero.
The three-day event at St James Park, Newcastle aimed to highlight the Net Zero sector in the North East, as well as raising the aspirations of young people across the region. STEMFest welcomed over 3000 students from schools from across the region and allowed them to explore careers related to climate change through a range of interactive and hands on sessions spread across five zones.
Sarah was based in the Climate and Adaptation Zone with the team from the British Ecological Society, where she exhibited a self-designed interactive quiz based on her research at Newcastle University which uses underwater acoustics to study dolphins and porpoise at offshore wind farms. The quiz allowed students to listen to and explore the range of sounds found in the North Sea (including wind energy developments and dolphins of course). Sarah also highlighted the opportunity for students to pursue both a career in ecology and offshore wind energy, as well as discussing the North East's leading role in the offshore wind industry.
Sarah said, "It was great to see so many young people interested and excited in my role and enthusiast about working in both ecology and offshore wind. I was also thrilled that my quiz was well received, and the children loved learning about local whales, dolphins and porpoises and listening to their clicks and whistles. I thoroughly enjoyed working with BES on the event"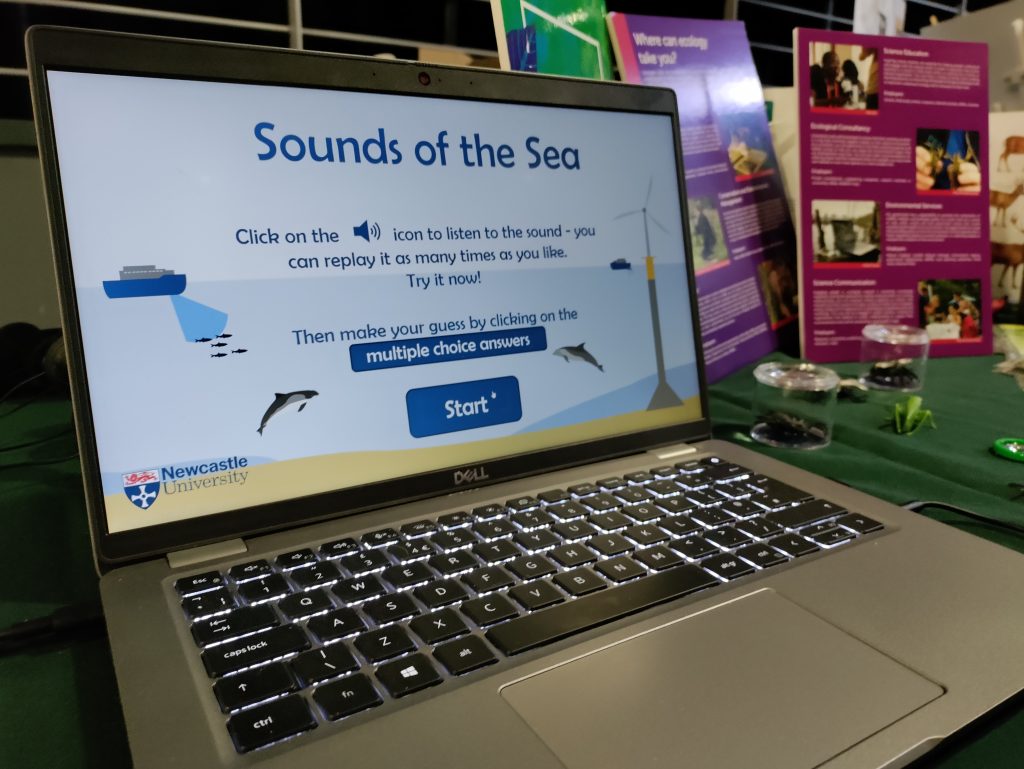 Sarah is a passionate science communicator. She currently holds the role of Environmental Educator with BES on the Connecting North East Schools to Nature project, which involves working with local schools to further their environmental and ecological syllabus through assemblies, lessons and workshops. Sarah has also recently won the award of "Best Poster" at the UKIRSC Society of Marine Mammalogy Conference where she communicated her Aura PhD project to her peers in the marine mammal community.
More information about Sarah Dickson's PhD research may be found on her project page.