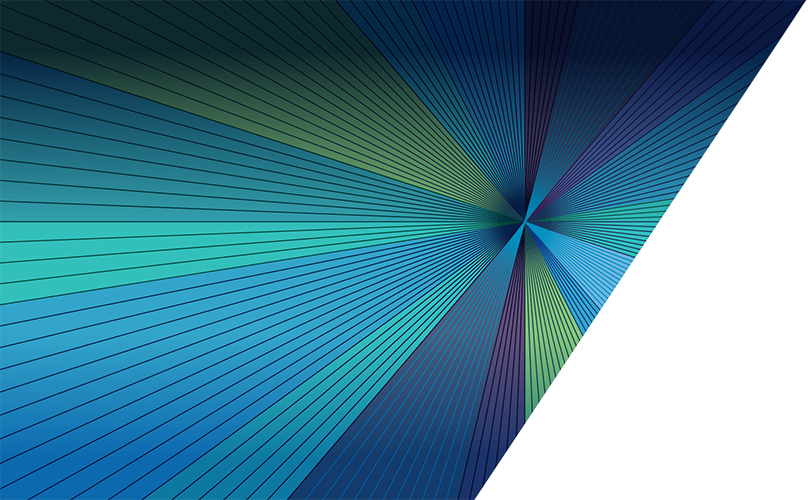 Research projects
Home >
Research Projects >
Computer modelling of irregular nonlinear surface waves and their effects on offshore wind turbine structures >
Project Description:
This PhD scholarship is offered by the Aura Centre for Doctoral Training in Offshore Wind Energy and the Environment; a partnership between the Universities of Durham, Hull, Newcastle and Sheffield. The successful applicant will undertake a PG-Dip training year at the University of Hull and will continue their PhD research at Durham University.
Watch our short video to hear from Aura CDT students, academics and industry partners:
The Project
Given the growing demand for wind energy power production via offshore wind farms, the need to develop user-friendly mathematical and numerical models for predicting the effects of the complex environmental conditions acting on wind turbine structures exposed to rough wind and sea conditions has become a necessity. While reliable numerical models are available for the aero-elastic problem, overly simplistic linear theoretical models are currently adopted for predicting wave-induced loads [1-4].
A novel mathematical model and numerical algorithm able to predict nonlinear hydrodynamic wave loads acting on offshore wind turbines exposed to severe sea states would represent a huge step forward – particularly so in relation to the interest being shown in placing wind turbines further off shore in deeper water, and especially so in the case of turbines mounted on floating platforms. The overall aim of the project is to create a user-friendly, accurate and superior predictive model for use by the offshore energy industries in providing greater understanding of the behaviour of nonlinear wave loadings in the case of offshore wind turbines. The resulting model and associated numerical algorithm will have clear benefits to the offshore industry. In addition, the results generated will have spin-offs in relation to the equally important and complementary research area of optimised wind farm layout and performance.
For more information visit www.auracdt.hull.ac.uk. If you have a direct question about the project, you may email auracdt@hull.ac.uk or the project supervisor.
Training & Skills
The holder of the studentship will work within a research team that facilitates and encourages interaction with established researchers and a wide postgraduate cohort within the Department of Engineering at Durham. The project will provide an in-house specialist training on mathematical modelling and fluid mechanics and externally lead training on Matlab, C programming and numerical methods, all of which represent an attractive and widely transferable skill set. Mathematical modelling with application to an offshore wind energy project such as the one proposed, offers an exciting and extensive research training opportunity wherever the career aspirations of the successful applicant might lie; whether that's engineering in general, the energy sector, consulting or finance.
Entry requirements
This PhD research project is suitable for applicants with a background in Engineering (Mechanical, Aeronautical, Wind, Renewables), Mathematics, Physics, Computer science and related subjects, such as Oceanography. If you have received a First-class Honours degree OR a 2:1 Honours degree and a Masters OR a Distinction in a Masters Degree, with any Undergraduate Degree, in one of the above subjects, (or the international equivalents,) we would like to hear from you. Experience of one or more of the following topics would be advantageous: fluid mechanics, mathematical modelling, numerical methods, computer programming, high-performance computing, CFD.
If your first language is not English, or you require Tier 4 student visa to study, you will be required to provide evidence of your English language proficiency level that meets the requirements of the Aura CDT's academic partners. This course requires academic IELTS 7.0 overall, with no less than 6.0 in each skill.
Funding
The Aura CDT is funded by the EPSRC and NERC, allowing us to provide scholarships that cover fees plus a stipend set at the UKRI nationally agreed rates, circa £17,668 per annum at 2022/23 rates (subject to progress).
Eligibility
Research Council funding for postgraduate research has residence requirements. Our Aura CDT scholarships are available to Home (UK) Students. To be considered a Home student, and therefore eligible for a full award, a student must have no restrictions on how long they can stay in the UK and have been ordinarily resident in the UK for at least 3 years prior to the start of the scholarship (with some further constraint regarding residence for education). For full eligibility information, please refer to the EPSRC website. Please note, we have already allocated all our places for International Students to this cohort, so please do not apply unless you are a Home student.
How to apply
Recruitment is open until 16 April 2023 for Aura CDT PhD Scholarships beginning study in September 2023.
Applications are made via the University of Hull admissions system.
If you have not applied with the University of Hull before, you will need to set up an account to enable you to track the progress of your application and upload supporting documents.
With your application, you need to upload copies of the following supporting evidence:
complete transcripts (and final degree certificate(s) where possible). If your qualification documents are not in English, you will need to supply copies of your original language documents as well as their official translation into English.
A completed Supplementary Application Form (please upload when asked to add Personal Statement).
Guidance on completing your Supplementary Application Form: The Aura Centre for Doctoral Training is committed to generating a diverse and inclusive training programme. As part of our inclusive practices, the Centre adopts a process of assessing applications purely based on skills and attributes and does not consider any personal details. As such we ask applicants to remove any personal details from the Supplementary Form which is used by the Panel to assess and select applicants for interview. The form asks for details of your education, training and employment history as well as some specific questions about your motivations and research experience and interests. It is very important that you do not include any personally identifying information.
Applicants must:
Remove all personal references in their application. Specifically, do not include the following details: Names, age, country, sex, gender, religion, disability, race, sexual orientation
Complete all sections of the form in font and size Calibri 11pt
Indicate your interest in applying to a maximum of two Research Projects (you may apply for one or two, but no more than two)
Once fully completed, you should upload the form when asked for your Personal Statement, as part of your application through the University of Hull student application portal using the links below. (You will also be asked for your degree transcripts during the application process). Please do not send your form directly to the Aura CDT.
Application links:
Apply for a full-time PhD Scholarship with the Aura CDT.
Apply for a part-time PhD Scholarship with the Aura CDT.
References:
Engsig-Karup, A.P., Bingham, H.B. and Lindberg, O., 2009. An efficient flexible-order model for 3D nonlinear water waves. Journal of computational physics, 228(6), pp.2100-2118.
Paulsen, B.T., Bredmose, H., Bingham, H.B. and Jacobsen, N.G., 2014. Forcing of a bottom-mounted circular cylinder by steep regular water waves at finite depth. Journal of fluid mechanics, 755, pp.1-34.
Marino, E., Borri, C. and Peil, U., 2011. A fully nonlinear wave model to account for breaking wave impact loads on offshore wind turbines. Journal of Wind Engineering and Industrial Aerodynamics, 99(4), pp.483-490.
Schløer, S., Bredmose, H. and Bingham, H.B., 2016. The influence of fully nonlinear wave forces on aero-hydro-elastic calculations of monopile wind turbines. Marine Structures, 50, pp.162-188.