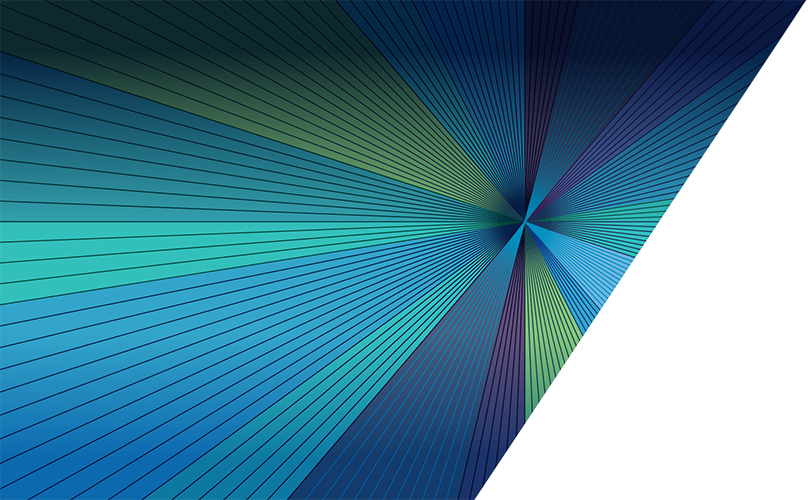 Research projects
Project Description:
This PhD scholarship is offered by the Aura Centre for Doctoral Training in Offshore Wind Energy and the Environment; a partnership between the Universities of Durham, Hull, Newcastle and Sheffield. The successful applicant will undertake a PG-Dip training year at the University of Hull before completing their PhD research at the University of Sheffield.
Watch our short video to hear from Aura CDT students, academics and industry partners:
The Project
Almost all the bearings in wind turbine transmissions are rolling element type. That includes slow and high-speed shafts, gearbox, blade pitch bearings, and the main bearing that supports the rotor. Wind loading is highly variable and so bearings can operate at changeable speed, high and very variable loading. This is a bad place for bearings and there are lots of wear and fatigue failures – design life is 20 years but bearings rarely last that long. As machines have got larger, this state has worsened. Manufacturing very large bearings (up to 5m diameter) is expensive and repairing or replacing them very difficult. For example, to replace the main bearing requires the removal of the whole rotor and blades – imagine doing that at sea from a ship mounted crane.
In other large scale machines (e.g. hydro-electric power stations, ships propeller bearing) sliding type or 'hydrodynamic' bearings are much more common (e.g. read about Waukesha's Maxalign bearing).
There is increasing interest from industry to come up with new designs for these kinds of bearing for wind turbine applications. There is believed to be a prototype turbine in China that has operated successfully for a year. Other bearing companies are interested and embarking on similar technologies; see the cute little video, which nicely explains their concepts (https://www.daidometal.com/20220928-2/)
Some of the challenges will be around finding bearing design, materials, and lubricants that will withstand the high loads and start-stop nature of operation. This project is about supporting those developments. Some questions that will need to be addressed: will conventional bearing facing materials survive the extreme conditions, how will lubricant be supplied to the bearing faces in such a large assembly, will greases be adequate, the effect of salt-water contamination, and how will the oil film formation and performance be monitored?
There will be four approaches to this project and these will adapt as the project progresses and to suit the student's needs and interests.
Firstly, there will be an experimental build part, designing and building lab scale test rigs to test out small bearings. This will be supported by technicians with rig building experience, and fellow PhD students who have built similar rigs.
Secondly, there will be a sensor design part. Here you will be building sensor systems to measure operating parameters of the bearing (load and speed, and temperature; but also new kinds of ultrasonic sensors to measure the oil film thickness or deflection/wear).
Thirdly, you will be modelling bearing operation. Either using standard design codes, or by building your own Python or Matlab models of how oil films form in bearings. We have access to wind loading data and so can use this to see how the bearings would perfmon under realistic conditions.
The fourth aspect is to bring these together, in the experimental testing of bearings and comparing with theoretical models.
You would be joining the Leonardo Centre for Tribology which is an active and friendly group. There are ~25 PhD students working on machine elements, tribology, lubrication, and sensor systems for wind, auto, rail and energy applications. The group has well equipped labs and its own office space for the PhD students.
For more information visit www.auracdt.hull.ac.uk. If you have a direct question about the project, you may email auracdt@hull.ac.uk or the project supervisor.
Training and Skills
The student will receive training in use of tribology test apparatus, Matlab, LabView, and various ultrasonic sensor technologies. Extensive guidance will also be given through the Leonardo Centre (University of Sheffield) on experimental procedures for bearing testing, rig design/build, modelling techniques, and sensor systems.
The student will be in a position to continue in academia or to move to a job involving engineering design, sensors and instrumentation, rig building, and experimental work.
Entry requirements
This PhD research project is suitable for applicants with a background in Engineering, Physics, or a closely related discipline. If you have received a First-class Honours degree OR a 2:1 Honours degree and a Masters OR a Distinction in a Masters Degree, with any Undergraduate Degree, in one of the above subjects, (or the international equivalents,) we would like to hear from you.
If your first language is not English, or you require Tier 4 student visa to study, you will be required to provide evidence of your English language proficiency level that meets the requirements of the Aura CDT's academic partners. This course requires academic IELTS 7.0 overall, with no less than 6.0 in each skill.
Funding
The Aura CDT is funded by the EPSRC and NERC, allowing us to provide scholarships that cover fees plus a stipend set at the UKRI nationally agreed rates, circa £17,668 per annum at 2022/23 rates (subject to progress).
Eligibility
Research Council funding for postgraduate research has residence requirements. Our Aura CDT scholarships are available to Home (UK) Students. To be considered a Home student, and therefore eligible for a full award, a student must have no restrictions on how long they can stay in the UK and have been ordinarily resident in the UK for at least 3 years prior to the start of the scholarship (with some further constraint regarding residence for education). For full eligibility information, please refer to the EPSRC website. Please note, we have already allocated all our places for International Students to this cohort, so please do not apply unless you are a Home student.
How to apply
Recruitment is open until 16 April 2023 for Aura CDT PhD Scholarships beginning study in September 2023.
Applications are made via the University of Hull admissions system.
If you have not applied with the University of Hull before, you will need to set up an account to enable you to track the progress of your application and upload supporting documents.
With your application, you need to upload copies of the following supporting evidence:
complete transcripts (and final degree certificate(s) where possible). If your qualification documents are not in English, you will need to supply copies of your original language documents as well as their official translation into English.
A completed Supplementary Application Form (please upload when asked to add Personal Statement).
Guidance on completing your Supplementary Application Form: The Aura Centre for Doctoral Training is committed to generating a diverse and inclusive training programme. As part of our inclusive practices, the Centre adopts a process of assessing applications purely based on skills and attributes and does not consider any personal details. As such we ask applicants to remove any personal details from the Supplementary Form which is used by the Panel to assess and select applicants for interview. The form asks for details of your education, training and employment history as well as some specific questions about your motivations and research experience and interests. It is very important that you do not include any personally identifying information.
Applicants must:
Remove all personal references in their application. Specifically, do not include the following details: Names, age, country, sex, gender, religion, disability, race, sexual orientation
Complete all sections of the form in font and size Calibri 11pt
Indicate your interest in applying to a maximum of two Research Projects (you may apply for one or two, but no more than two)
Once fully completed, you should upload the form when asked for your Personal Statement, as part of your application through the University of Hull student application portal using the links below. (You will also be asked for your degree transcripts during the application process). Please do not send your form directly to the Aura CDT.
Application links:
Apply for a full-time PhD Scholarship with the Aura CDT.
Apply for a part-time PhD Scholarship with the Aura CDT.
References:
Hart, E., de Mello, E., Dwyer-Joyce, R.S., (2022), Wind turbine main-bearing lubrication – Part 2: Simulation based results for a double-row spherical roller main-bearing in a 1.5 MW wind turbine, Wind Energy Science
Faulstich S, Hahn B, Tavner PJ. Wind turbine downtime and its importance for offshore deployment. Wind Energy 2010;14:327–37.
Frêne, D. Nicolas, B. Degueurce, D. Berthe, M. Godet, Hydrodynamic Lubrication: Bearings and Thrust Bearings (Elsevier, Amsterdam, 1997)
https://www.victrex.com/en/windwhitepaper