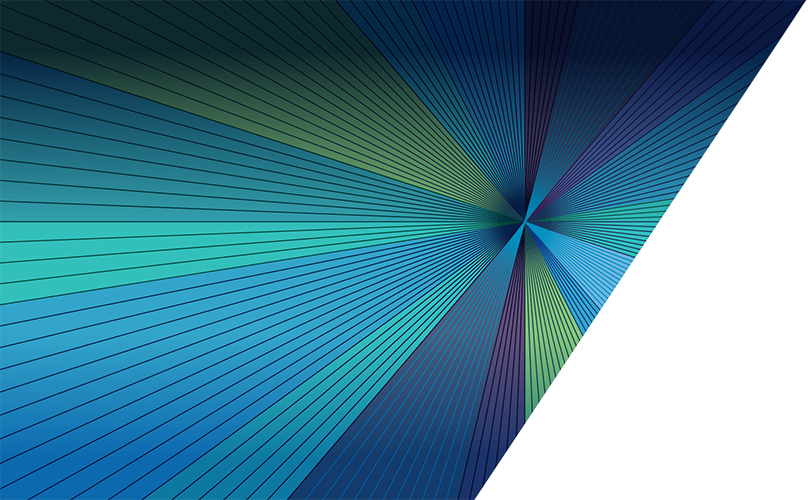 Research projects
Project Description:
This PhD scholarship is offered by the Aura Centre for Doctoral Training in Offshore Wind Energy and the Environment; a partnership between the Universities of Durham, Hull, Newcastle and Sheffield. The successful applicant will undertake a PG-Dip training year at the University of Hull and will continue their PhD research at Durham University.
Watch our short video to hear from Aura CDT students, academics and industry partners:
The Project
The over-arching aim of the project is to explore post-failure mobility of submarine landslides and quantify their impact on offshore wind infrastructure. By multiphase and multiscale modelling of subaqueous landslides with analytical, and numerical approaches, this research helps decision makers manage safe offshore renewable developments.
Submarine landslides are among the most challenging of natural hazards due to difficulties in quantifying consequential debris flow runout and adverse consequences. Submarine landslides can be very long (10 ~ 100km), e.g., the Miller Slide along the Atlantic continental margin of the UK, and can occur on rather mild continental slopes (1° ~ 5°). Submarine landslides are even more common in some emerging OSW markets such as the Mediterranean Sea, the Gulf of Mexico, SE Asia, and the NW Africa.
Rapid OSW energy development in these landslide prone areas make relevant subsea infrastructure, such as fixed foundations and transmission cables, at risk from potential landslides. Remote renewable energy generation will play an increasing role into the future, which requires subsea infrastructure to be installed or cross continental slopes and hence increases risks from landslide geohazard. As well as threats to offshore energy and communication infrastructure, tsunami generation (see an existing Aura project) extends the risks to coastal communities.
After failure initiation, materials evolve from intact solid soils to fluid-like debris flow and even turbidity currents (see another Aura project). The dynamics of motion become of interest once the sliding mass moves downslope, controlling the run-out distance, and potential impact on offshore wind infrastructure. Attention has previously been paid to predicting run-out features like distance using experimental, numerical and theoretical approaches. However, landslide dynamics with different initial conditions and water entrainment, and the direct impacts to OSW facilities, remain to be understood more clearly.
The specific aims of the project are as follows:
Aim 1: study dynamic motions of submarine landslide and quantify likely ranges of runout distances, maximum velocities and maximum volumes for different initial landslide conditions.
Aim 2: quantify slide mass impact on OSW infrastructure (mainly fixed OSW foundations and cables) and assess integrity of the infrastructure interacted with different landslide phases.
For more information visit www.auracdt.hull.ac.uk. If you have a direct question about the project, you may email auracdt@hull.ac.uk or the project supervisor.
Entry requirements
This PhD research project is suitable for applicants with a background in Engineering, Computer Science, Earth Science, Environmental Sciences, Geography, Physics or Mathematics and Statistics. If you have received a First-class Honours degree OR a 2:1 Honours degree and a Masters OR a Distinction in a Masters Degree, with any Undergraduate Degree, in one of the above subjects, (or the international equivalents,) we would like to hear from you.
If your first language is not English, or you require Tier 4 student visa to study, you will be required to provide evidence of your English language proficiency level that meets the requirements of the Aura CDT's academic partners. This course requires academic IELTS 7.0 overall, with no less than 6.0 in each skill.
Funding
The Aura CDT is funded by the EPSRC and NERC, allowing us to provide scholarships that cover fees plus a stipend set at the UKRI nationally agreed rates, circa £17,668 per annum at 2022/23 rates (subject to progress).
Eligibility
Research Council funding for postgraduate research has residence requirements. Our Aura CDT scholarships are available to Home (UK) Students. To be considered a Home student, and therefore eligible for a full award, a student must have no restrictions on how long they can stay in the UK and have been ordinarily resident in the UK for at least 3 years prior to the start of the scholarship (with some further constraint regarding residence for education). For full eligibility information, please refer to the EPSRC website. Please note, we have already allocated all our places for International Students to this cohort, so please do not apply unless you are a Home student.
How to apply
Recruitment is open until 16 April 2023 for Aura CDT PhD Scholarships beginning study in September 2023.
Applications are made via the University of Hull admissions system.
If you have not applied with the University of Hull before, you will need to set up an account to enable you to track the progress of your application and upload supporting documents.
With your application, you need to upload copies of the following supporting evidence:
complete transcripts (and final degree certificate(s) where possible). If your qualification documents are not in English, you will need to supply copies of your original language documents as well as their official translation into English.
A completed Supplementary Application Form (please upload when asked to add Personal Statement).
Guidance on completing your Supplementary Application Form: The Aura Centre for Doctoral Training is committed to generating a diverse and inclusive training programme. As part of our inclusive practices, the Centre adopts a process of assessing applications purely based on skills and attributes and does not consider any personal details. As such we ask applicants to remove any personal details from the Supplementary Form which is used by the Panel to assess and select applicants for interview. The form asks for details of your education, training and employment history as well as some specific questions about your motivations and research experience and interests. It is very important that you do not include any personally identifying information.
Applicants must:
Remove all personal references in their application. Specifically, do not include the following details: Names, age, country, sex, gender, religion, disability, race, sexual orientation
Complete all sections of the form in font and size Calibri 11pt
Indicate your interest in applying to a maximum of two Research Projects (you may apply for one or two, but no more than two)
Once fully completed, you should upload the form when asked for your Personal Statement, as part of your application through the University of Hull student application portal using the links below. (You will also be asked for your degree transcripts during the application process). Please do not send your form directly to the Aura CDT.
Application links:
Apply for a full-time PhD Scholarship with the Aura CDT.
Apply for a part-time PhD Scholarship with the Aura CDT.
References:
Power, P.T., Clare, M., Rushton, D., Rattley, M. (2011). Reducing Geo-risks for Offshore Developments. ISGSR 2011 – Geotechnical Safety and Risk.
Bakhsh, T.T., Simpson, K., Lapierre, T. etal. (2021). Potential geo-hazard to floating offshore wind farms in the US pacific. IOWTC2021.
Hizzett, J.L., Hughes Clarke, J.E., Sumner, E.J., etal. (2018). Which triggers produce the most erosive, frequent and longest runout turbidity currents on deltas? GRL, 45 (2): 855-863.
Coombs, W.M., Augarde, C.E. (2020). AMPLE: A Material Point Learning Environment. Adv. Eng. Soft., 139: 102748.
Zhang, W. and Randolph, M.F. (2020). A smoothed particle hydrodynamics modelling of soil–water mixing and resulting changes in average strength. IJNAG.