News
Aura CDT Student takes part in international conferences
20 June 2022
Sarah Bee, Cohort 2 Aura CDT student, was recently chosen to present her offshore wind research at two conferences. She made a presentation to a general audience as part of the British Federation for Women Graduates (BFWG) presentation day on 14 May at its London headquarters. Sarah was also chosen to present her research as part of the Poster Competition at the European WELocal London conference hosted by the Society of Women Engineers on 26 & 27 May. Sarah joined a roster of accomplished academics and professionals at the event for organisations and individuals supporting women in engineering.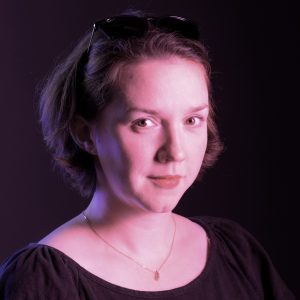 "The events were a fantastic opportunity to meet some enthusiastic, like-minded women. It was great to hear about other research being conducted around the country and reflect on the differences between all the subject areas. I felt privileged to be able to be able to spread word about the offshore wind sector and the scale of the industry." Sarah Bee
Sarah's research is looking into how a group of machine learning algorithms, multi-task learners, can be used to detect damage in wind turbine blades. She is currently researching a simple yet effective algorithm which can be applied to structural health data to improve engineering insights. She is more than happy to keep talking about her research and welcomes any interest!
The British Federation of Women Graduates (BFWG) was founded in 1907 and seeks to help women worldwide to exercise their right to education and economic independence. They bring women from all generations together – locally, nationally and internationally via full monthly programmes from their Local Associations. The annual Research Presentations Day Competition is one of their regular events.
The Society of Women Engineers (SWE), founded in 1950, is the world's largest advocate and catalyst for change for women in engineering and technology. The not-for-profit educational and service organisation is the driving force that establishes engineering as a highly desirable career aspiration for women. To ensure SWE members reach their full potential as engineers and leaders, the Society offers unique opportunities to network, provides professional development, shapes public policy and provides recognition for the life changing contributions and achievements of women engineers. As a champion of diversity, SWE empowers women to succeed and advance in their personal and professional lives.
For more information about Sarah Bee's research, please see her project page on the Aura CDT website, or contact SARAH.BEE-2020@hull.ac.uk